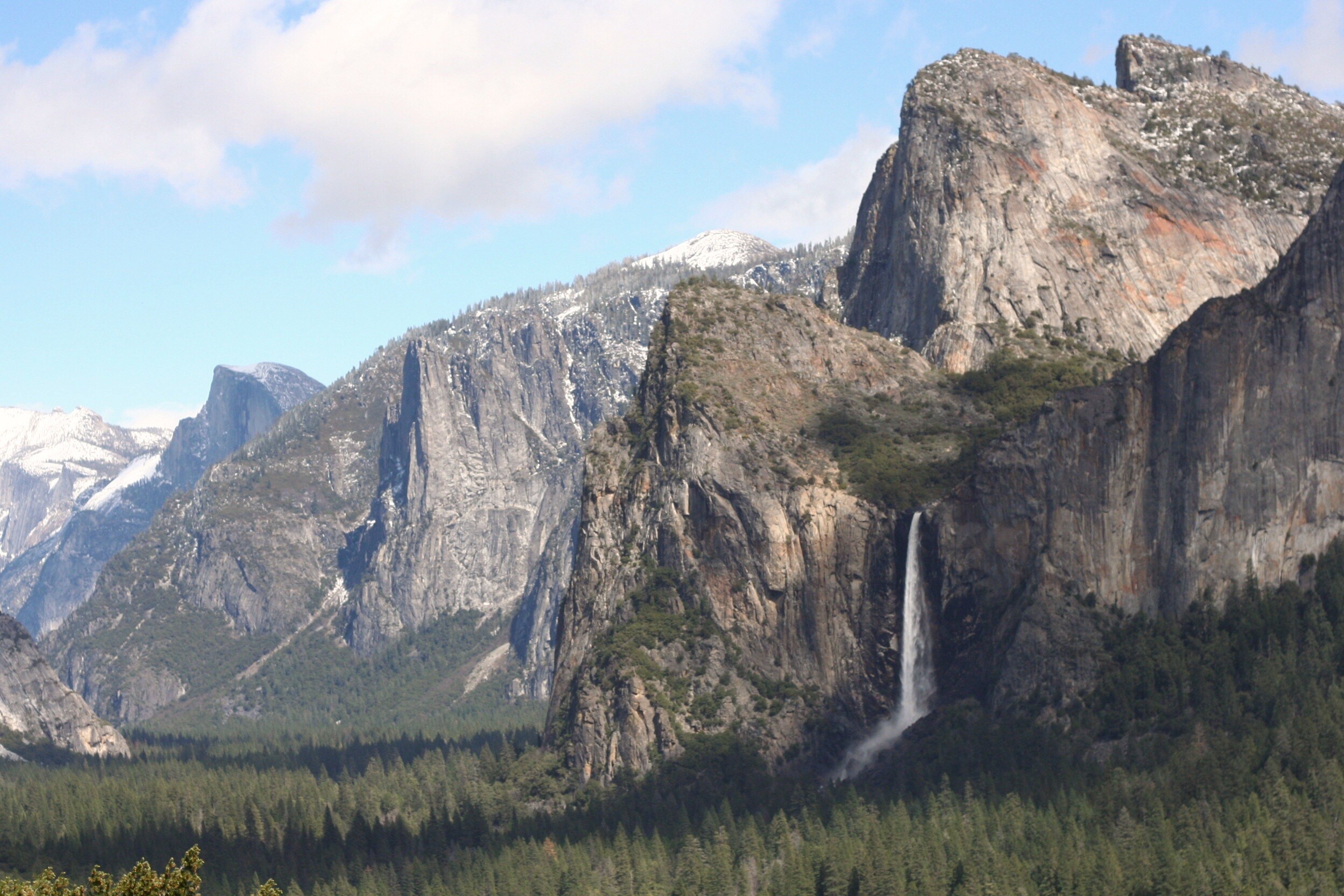 "Yosemite" by Kate Ter Haar is licensed under CC BY 2.0
Although school may have already started and the trees are just beginning to change colors, it's not too late to squeeze the last few drops of goodness out of summer with an end of summer road trip. Here are some fun California road trips to consider:
Yosemite
The Yosemite National Park is one of our nation's most beautiful national parks. Home of the tallest waterfall in North America, Yosemite offers stunning vistas, miles of hiking trails, and towering mountains. If you live in Fremont, CA it's only about 170 miles making it an easy destination to drive to in a day.
Eureka
For a fun city to visit, consider the town of Eureka which combines the charms of a small town with plenty of shopping, galleries, and nature to explore. The city is located on the Humboldt Bay which you can see from the MV Madaket, a small ferryboat that has been doing bay tours since 1910. Living in Napa, CA means it's only about a 300-mile drive, making it a perfect destination for a short road trip.
Point Reyes National Seashore
If you love the ocean, then you should visit Point Reyes National Seashore. Starting your trip in Richmond, CA means a relatively short hour-long drive to this fabulous location. The peninsula extends out several miles into the ocean and has impressive cliffs, secluded beaches, and lots of wildlife. Depending on the time of year you can spot Tule elk, puffins, and even gray whales.
Mendocino
For a more romantic getaway, nothing beats the little town of Mendocino. Bed and breakfasts are plentiful and you can explore the local art shops selling work from aspiring artists. Take a scenic walk with your loved one while enjoying the tranquility offered by this coastal city.
But First…
Before hitting the road on one of our road trip ideas in Northern California, make sure your car is ready for the journey. Get service at Hanlees Auto Group dealership and we'll give your car a thorough checkup. Near Davis, CA, you need to know how to prepare your car for a road trip and it's all about preparation. Pack your car with some simple emergency supplies in your car such as water, snacks, and even consider a spare power bank for your cellphone and a blanket for you. The last thing you want on your end of summer road trip is car troubles, so make sure your car is running in tip top shape.